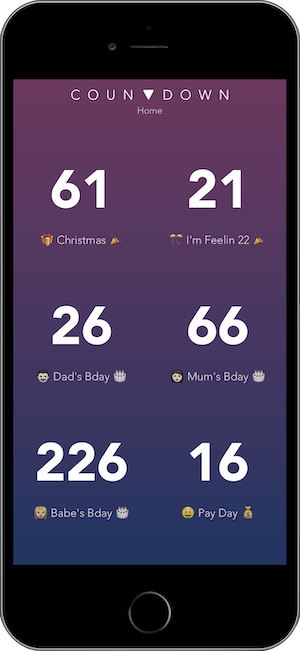 Your dates, at a glance
With countdown's clean and simple user interface, never miss out on birthdays, meetups, and special events ever again!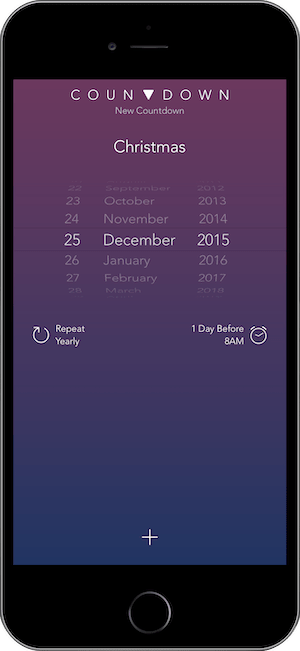 Simple. Elegant. Easy.
We know that you are a busy person, that's why we decided to do what is needed.
No more missing dates
With iCloud sync, all your countdowns will be backed up to your iCloud account seamlessly. It just works!